Buchanan, Tennessee
Buchanan, Tennessee, with a population of 2.230, is located in Henry County, TN and 77.2 miles from Nashville, TN.

The closest airport is Henry County Airport (PHT) in Paris, TN.

Buchanan, Tennessee was established in the 1820s.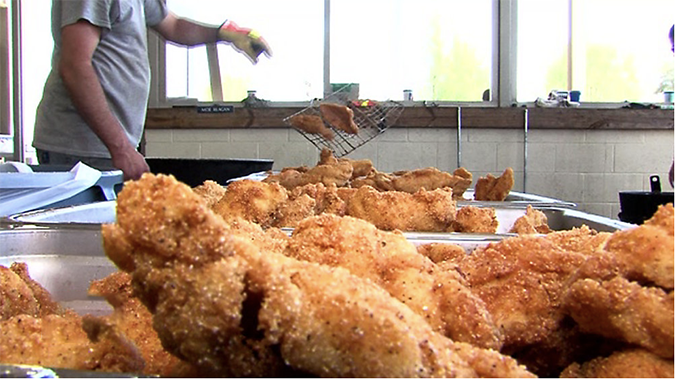 World's Biggest Fish Fry; image courtesy of spectrumlocalnews.com

Paris Landing State Resort Park lies in Buchanan. The 841-acre Paris Landing State Park is named for a steamboat and freight landing on the Tennessee River, dating back to the mid 1800's. From here and other landings on the Tennessee River and Big Sandy River, supplies were transported to surrounding towns and communities by ox cart. The park offers camping, fishing, swimming, and picnic facilities. The picnic area borders Kentucky Lake. There is also a large picnic shelter with grills, restrooms, telephone, and electricity.

In 1944, Sulphur Well was covered by TVA's Kentucky Lake, the largest man-made lake in the United States and the second largest in the world.

The "World's Biggest Fish Fry" emerged as one of Tennessee's premier annual festivals which draws tens of thousands of visitors into Paris and Henry County during the last full week of April.