Camden, Tennessee
Camden, Tennessee, with a population of 10,842, is located in Benton County, TN and 71.5 miles from Nashville.

The closest airport is Benton County Airport (OM4) in Camden, TN.

Camden, Tennessee was established in the 1850s.


Camden Hotels >>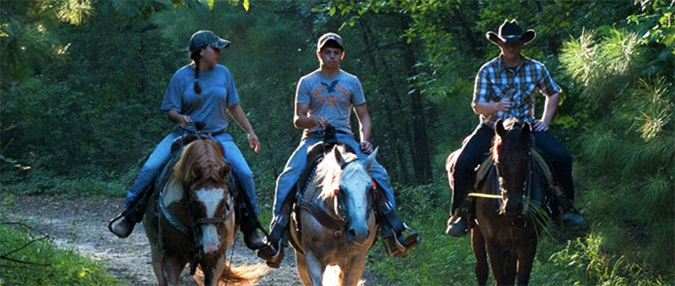 Natchez Trace State Park

Camden Attractions:

Nathan Bedford Forrest State Park - Named for General Nathan Bedford Forrest, the intrepid Confederate cavalry leader, who on November 4, 1864, attacked and destroyed the federal supply and munitions depot at (Old) Johnsonville at the mouth of Trace Creek. His operations were concentrated along the river in the vicinity of the park and the town of Eva.

Tennessee River Folklife Center - Located in Nathan Bedford Forrest State Park. The Center features a collection of audio and video recordings depicting the life, ways and customs of folks on the Tennessee River. From the I-40 Nathan Bedford Forrest exit, go north to Camden and follow the signs to the park.

Natchez Trace State Park - This picturesque park offers something for everyone. Anglers have four lakes from which to choose: 58-acre Cub Lake, 690-acre Pin Oak Lake, 99-acre Maple Creek Lake, and 167 acre Browns Creek Lake contain an abundance of crappie, bluegill, bass and catfish. The cabins at Natchez Trace are nestled in the trees near Cub Lake, where row boats and pedal boats are available for rent. For the hiking enthusiast, the park features many miles of trails which ramble through forest and fields. Family camping is also popular at Natchez Trace and the park's three well-equipped campgrounds contain a total of 143 sites. A park store offers a wide variety of grocery items, gas, ice and camping supplies. The main entrance to the park is I-40, Exit 116, Natchez Trace State Park exit. For further information call (731) 968-3742.

Patsy Cline Memorial - An historic site where country music stars Patsy Cline, Cowboy Copas, Hawkshaw Hawkins, and pilot Randy Hughes tragically lost their lives in a plane crash March 5, 1963. A stone monument, located 2.8 miles north of Camden on Mt. Carmel Rd stands in their honor.

Tennessee Boat School / Sandra Lynn Boat Works - Boat School participants build a wooden boat in one or two days. Master Boat Wright Karl Weinert instructs participants in the construction of a Pirogue (canoe-like one-day boat) or a 12' Bevin's Skiff (Row Boat two-day boat). www.tennesseeboatschool.com

Birdsong Resort, Marina, and Lakeside, RV, and Tent Campground / Fresh Water Pearl Museum, Farm, and Tour - Visitors can rent a cabin, pontoon boat, swim in the pool, picnic under the pavillion, visit the fresh water pearl museum and mini theater, purchase fresh water pearl jewelry, tour the pearl farm, and much more.

Birdsong Trail Ride - Spend your vacation on horseback seeing what nature has to offer from a view in the saddle. Journey through the valleys, hills and rippling creeks of Benton County during a week at Birdsong Trail Ride. Stalls, meals, showers, campsites and much more provided. Take I-40 to Camden-Parsons Exit 126, turn north on Highway 641, approx. 8 miles, turn right on Shiloh Road, 1 mile, turn on Little Birdsong Road. (731) 584-9206 for information or reservations.

Pilot Knob - The highest point in West Tennessee, featuring a scenic overlook area, Pilot Knob overlooks the scene of one of the most distinctive battles in the Civil War. General Nathan Bedford Forrest and his troops defeated a fleet of Union gunboats on the Tennessee River. It is one of a very few occasions in recorded history that a land based military force ever defeated a naval force. Find out all about this famous battle at a memorial site atop Pilot Knob, located inside scenic Nathan Bedford Forrest State Park on beautiful Kentucky Lake.

Duck River Scenic Overlook - Developed in the fall of 2003, this breathtaking new Benton County attraction located on the Duck River Wildlife Refuge, offers a spectacular view of the Tennessee River Valley from high above. Located just a few miles north of exit 133 on Interstate 40 in Tennessee, this overlook provides also visitors with a wonderful vantage point for viewing wildlife such as, deer, migratory ducks, geese and songbirds, squirrels, rabbits and much more. Visitors to the overlook may even get a glimpse of the eagles that nest in the area.

Tennessee Firearms Training Complex - Positioned on 300 acres, the newly developed Tennessee Firearms Training Complex is quickly gaining the attention of firearms enthusiasts around the country. Annual Machine Gun Shoots draw participants and spectators from across the nation and beyond three times each year with evets in March, June and September. When fully completed, this state of the art targeting facility will offer a variety of ranges including rifle, pistol, skeet and archery with both stationary and automated targets.
Tennessee Freshwater Pearl Farm and Museum - Witness a remarkable iridescent product of nature as it emerges from the indigenous Washboard mussel. Tennessee's Official State Gem – the freshwater pearl - is rarely found naturally from these living animals, but grown at the only freshwater pearl-culturing farm operation in the North American continent. The organic gem stone-culturing operation is nestled in the pristine embayment of Birdsong Creek – just off the scenic Tennessee River's beautiful Kentucky Lake.

Tennessee National Wildlife Refuge - A haven for many species of animals, including bald eagles, this refuge offers unparalleled wildlife viewing year-round. Seasonal quota hunts for whitetail deer, and non-quota hunts for turkey, raccoon and squirrel are popular. The Big Sandy Unit is located in the northern part of Benton County. The Duck River Unit covers an area along the southern shore of the Tennessee River in Benton County as well as an area across the river in Humphreys County.


Camden Hotels >>