Elizabethton, Tennessee

Elizabethton, Tennessee, with a population of 12,502, is located in Unicoi County, TN and 28.9 miles from Kingsport, TN.
The closest airport is Elizabethton Municipal Airport (0A9).
Elizabethton was established in the early 1879. It is located on the Nolichucky River.

Elizabethton Hotels >>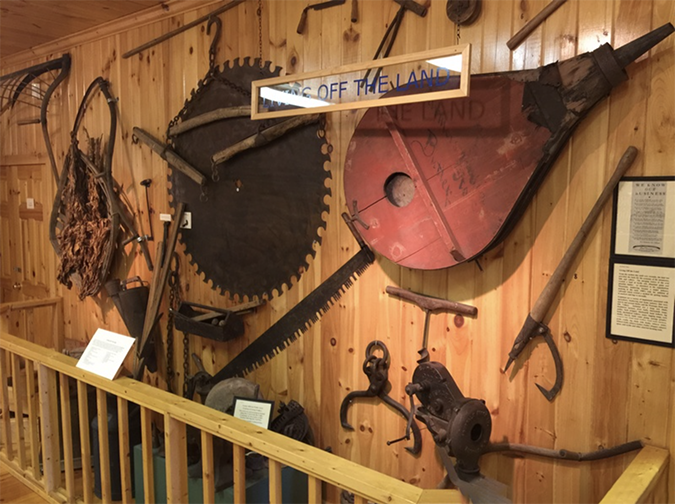 Butler Museum exhibit; image courtesy of the museum


Elizabethton Attractions:

Appalachian GhostWalks is a full service tour company which offers walking history and ghost tours that bring our region's Cherokee Indian, Frontier, and Civil War history to life for the younger generation. These "lantern-led" guided ghost walks are operated by professionally certified ghost hunters with a unique blend of science, history, and folklore while maintaining a strong committment to historical accuracy.

Bays Mountain Park facilities include the 3500 acre outdoor classroom, a 44 acre lake, and a nature center/museum, inside of which is a planetarium with a 40 foot diameter dome. The park is nestled in the northeastern end of the Bays Mountain formation only a few miles from downtown Kingsport. Framed on all sides by mountain ridges, much of the park lies in a natural basin and is a protected haven for wildlife.

Boone Reservoir features a swimming area above the dam and a boat ramp including a courtesy pier for safe, convenient boat launching and retrieval. Water skiing and fishing are popular pastimes at Boone. The reservoir is operated for a number of purposes, including power production, flood control, water supply, water quality, and aquatic ecology. Compared with similar reservoirs on tributaries of the Tennessee, Boone generally maintains more stable water levels through the summer season.

Bristol Motor Speedway and Bristol Dragway are both located in Bristol TN about 35 miles from Erwin.

Butler Museum - The Old Butler Museum offers a depiction of life in the 1940s before the Tennessee Valley Authority released enough water to cover an entire town. More than 400 families were forced to pack up their lives and literally move their homes three miles away. The townspeople of Old Butler saved what they could and through their tireless work, the 200-year-old history of the Watauga River Valley has been preserved in this wonderful museum. In August, the town that wouldn't drown is celebrated with music, games, exhibits, and food. Festival-goers can learn why the town was moved and even meet some of the former residents. 123 Selma Curtis Rd. Butler, TN.

Cherokee National Forest stretches from Chattanooga to Bristol along the North Carolina border. The 640,000-acre Cherokee National Forest is the largest tract of public land in Tennessee. It lies in the heart of the Southern Appalachian mountain range, one of the world's most diverse areas. These mountains are home to more than 20,000 species of plants and animals. Because of the Cherokee's majestic mountains, tumbling streams, and diverse vegetation, recreation opportunities are plentiful. There are 30 developed campgrounds, 30 picnic areas, 700 miles of trail, hundreds of miles of cold water streams, seven whitewater rivers, thousands of acres of dispersed opportunities, and an abundant populations of wildlife.

Erwin National Fish Hatchery - The Hatchery initially propagated rainbow trout and is a part of the National Broodstock Program, providing 12 million disease-free rainbow trout and eggs annually. The eggs are shipped throughout the United States.

Gentry's Creek Falls is one of the most beautiful and most photographed waterfalls in northeast Tennessee. It is a short drive from Laurel Bloomery. Follow this trail 2 1/2 miles to the end where you will find two 30 to 40 foot waterfalls at the end of the trail. Gentry's Creek Rd. Laurel Bloomery, TN.

Roane Mountain State Park - Roan Mountain State Park encompasses 2,006 acres of southern Appalachian forest at the base of 6,285 foot Roan Mountain. Park elevation ranges from 3,000 feet in the valley to around 3,700 feet on surrounding ridges. Rich hardwood forests allow for a great diversity of life and a wide range of outdoor activities. Park guests have opportunities to hike along creeks and ridges, fish for trout, play tennis, swim, tour a century old farmhouse, join rangers and naturalists for educational programs, and enjoy mountain music concerts.

Sycamore Shoals State Park - The park offers boating, camping, paddling, fishing, golfing, hiking, horseback riding, organized races, rock climbing, swimming, waterfalls. It also offers kids and youth programs.

Unicoi County Heritage Museum - In its day, this home was one of the grandest houses in America.

The museum features:
• A parlor with display of antique furnishings include an organ, art works, sofa, and seasonal displays. The room features a bay window and an oak mantle accentuating the tiled fireplace. Lovely oak sliding doors add to the charm
• Blue Ridge Pottery Room
• Butler's Pantry
• Wildlife Room which contains specimens of wood, plants, rocks and wildlife native to the area. The prized display is a black bear, killed accidentally.
• Kitchen which is an authentic replica of a 1900's kitchen.
• Main Street - This area was formerly two bedrooms. A portion of one wall was removed to create Old Main Street. It has an apothecary shop, doctor's office, dentist, barber shop, general store, post office, and bank. As was true at one time in Erwin, Main Street has a wooden sidewalk.
• Clinchfield Railroad Room which contains railroad memorabilia. Trains can still be heard passing the museum today.
• Daughters of the American Revolution Room which features period furniture and displays of international heritage.
• History and War Rooms which have documents, photographs, artifacts, military clothing and historic memorabilia related to the history of Unicoi county.
• Attic
• Country Store
• Greasy Cove Schoolhouse, a replica of a one-room schoolhouse.

Warrior's Path State Park was named for the park's proximity to the ancient war and trading path used by the Cherokee. Since that time, the park land has known a long history of travelers, and is still a pathway for modern-day outdoor enthusiasts. The 950-acre area was acquired from the Tennessee Valley Authority is 1952, to serve the people who live in or visit this section of Northeast Tennessee. It is situated on the shores of TVA's Patrick Henry Reservoir on the Holston River.



Elizabethton Festivals:

• Bristol Rhythm and Roots Reunion Festival - The festival features an eclectic lineup of country, bluegrass, gospel, old-time, roots, Celtic, rock n' roll and Cajun music to the streets, pleasing even the pickiest ears.

• Blue Plum Festival - The Blue Plum Festival is a free, outdoor, downtown art and music festival.

• Covered Bridge Festival - The Doe River Covered Bridge in Elizabethton spans 134 feet across Doe River. The 124-year-old white-painted bridge stands as this picturesque city's main attraction.

• Kingsport's Fun Fest - Twelve new events join the fun this year: the Blue Lizard/Foot Rx Crazy Mile; Family Movie Night; Glass Fest; Up to Par "Glowball" Night Golf Tournament; Hands On With Zig; Lagers, Ales and Food; Fun Fest Giant Screen Movie; Page to Stage Playwright Festival; Tri-State Singles Inc. Singles Dance; Xtreme Showdown skateboard and BMX bike exhibit; a CareerBuilder.com exhibit; and the WCQR Christian Concert.

• Old Time Fiddlers and Bluegrass Festival

• Sycamore Shoals Celtic Festival - The festival began in Jonesborough in 1996 and moved to Sycamore Shoals in 2000 where it could be held for two days rather than one. We treasure our heritage in the Appalachian Mountains and those who claim Celtic ancestry yearn to know more. It is the desire of the Sycamore Shoals Celtic Festival to share living, belonging and life with all kindred Celtic spirits through food, fun and frolic.

• Unicoi County Apple Festival - The festival, consistently named one of the Southeast Tourism Society's Top 20 Events in the Southeast and a two-year winner of a Northeast Tennessee Tourism Association's Pinnacle Award, is a premier two-day event that features handmade crafts, a variety of unique foods, two entertainment stages highlighting local, regional and national talent, a large children's area, a Blue-Ridge Pottery Show and Sale, an Apple Festival Pageant, tennis tournament, a cooking contest and much more. The festival has over 300 vendors.