Huntingdon, Tennessee

Huntingdon, Tennessee, population 9,176, is located in Carroll County, TN and is 30 miles from Jackson, TN.
The closest airport to Huntingdon is Benton County Airport (0M4).


Huntingdon Hotels >>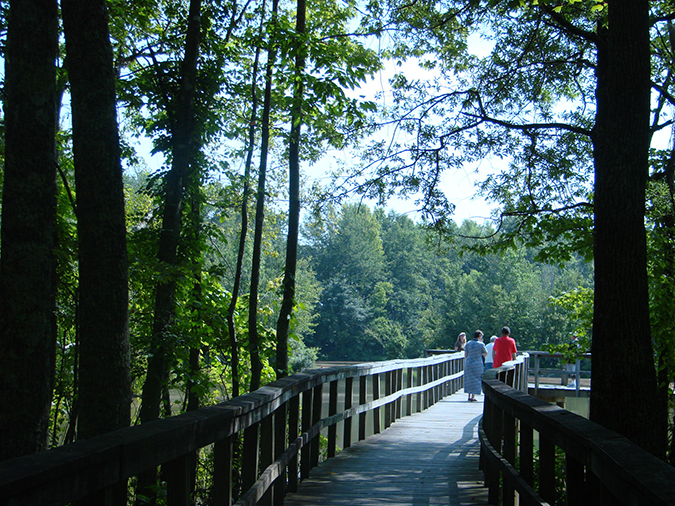 Cyprus Grove Nature Park

Huntingdon Attractions:

Casey Jones Village features the award winning Brooks Shaw's Old Country Store Restaurant and the historic Casey Jones Home and Railroad Museum. Within the Village is the Casey Jones Train Store, The Shoppes at Casey Jones Village, Wildlife in Wood Studio, Land Office Realtors and the Casey Jones Village Amphitheatre.

Cookout Cruise - Cruise includes a cookout (hot, dogs, chips, soft drinks) on Caney Island. Tours fill quickly; reservations are recommended. Reservations for groups are required. Call 721-253-9652 for schedule and reservations.

Cypress Grove Nature Park - Cypress Grove Nature Park is part of Jackson's Greenbelt Development, a 4,000-acre swath of virtually unspoiled nature area, which encompasses Jackson on three sides. Cypress Grove Nature Park offers 7,000 feet of winding boardwalk into an unspoiled 165-acre cypress forest. The park features an observation tower, Wood Duck Lake, Cypress Knee Loop, Kildeer Pond, Jewelweed Trail and the Aerie Trail Raptor Center. The Raptor Center is an educational facility that houses non-releasable birds of prey. Open year-round Monday thru Sunday. Free admission.

Deep Swamp Canoe Trip - A wetland trip throughå unique areas of Reelfoot Lake's Cypress Swamp. Reservations required. Call 731-253-9652. Other trips may be scheduled for groups. Every weekend, March and April, 8:00 AM and 1:00 PM. Moderate charge.

American Bald Eagle and Waterfowl Tours begin January 2nd and continue through mid-March. Buses leave daily at 10:00 AM from Reelfoot Lake State Park Airpark Inn. Tours last approximately 2 hours. There is a moderate charge for this tour and reservations should be made in advance.

Fall Color Boat Cruises - Weekends only. Enjoy the beautiful colors and observe a variety of migratory birds. Call 731-253-9652 for schedule and required reservations.

Hatchie National Wildlife Refuge - This 11,556 acre wildlife refuge lies within the floodplain of the Hatchie River. The Hatchie is the last unchannelized river of its type in the Lower Mississippi River Valley and still functions under near normal wetland cycles. About 9,400 acres of bottomland hardwoods are located on the refuge and are flooded by headwater flows of the Hatchie. The headwaters of the Hatchie in Mississippi are channelized as are 33 major tributaries. The refuge's concentration is ducks (primarily mallards), shorebirds and wading birds; open water 270 acres, wetland 10,000 acres, woodlands 9,800 acres, cropland 1,000 acres, and grasslands 31 acres. Wildlife observation includes hunting, fishing, and photography. There is boating access to the Hatchie River and an auto tour route. Map

Moonlight Boat Cruise - Take a cruise under a full moon on Reelfoot Lake to observe its natural beauty after dark. Reservations required.

Pontoon Boat Cruises - Guided Scenic Boat Cruises to observe birds and natural beauty of Reelfoot Lake. Each tour departs from the Visitor Center at 9:00 AM and lasts approximately 3 hours. Trips at 1:30 PM and 2:45 PM on weekends. Weekend afternoon trips last about 1 1/2 hours. For reservations and information call 731-253-9652.


Huntingdon Festivals:

Celtic Fest - A one day festival celebrating Celtic heritage takes place the first Saturday in November from 10 a.m. until 6 p.m. at Casey Jones Village. The festival celebrates the Celtic roots and includes Celtic music, dance, crafts, games, and demonstrations. Educational activities are free. Tickets for adults are $4 and children ages 5-12 are $1. Discounted half-price adult admission is available for a donation of canned goods or nonperishable food at the gate. Concessions are provided by the Old Country Store. Lawn chairs welcome.

Reelfoot Arts and Crafts Festival - First weekend of October. Over 300 Exhibitors from several states and thousands of shoppers descend upon Reelfoot Lake for this three day annual event.

Reelfoot Lake Eagle Festival - Features eagle & waterfowl Tours, arts and photography contests, sunrise guided photography bus tour, music, children's activities, and more.