Kingsport, Tennessee

Kingsport, Tennessee, population 44,905, is located in Sullivan County, TN.
The closest airport is Tri-Cities Airport (TRI).

Kingsport was established in the early 1730s. Paleo Indians were in Kingsport first. They were stone instrument users. The Woodland Indians arrived next. Burial mounds, advanced weapons. Mounds exist in Kingsport. Hollowed out log canoes. pottery, dogs for hunting. Round domed dwellings of bent saplings. Villages dotted Holston River shores, planted corn and hunted. Burial Mound builders. In the early days, Kingsport also bore the name of Island Flats, and the Indian battle fought on the site of the present city has gone down in history by that name.


Kingsport Hotels >>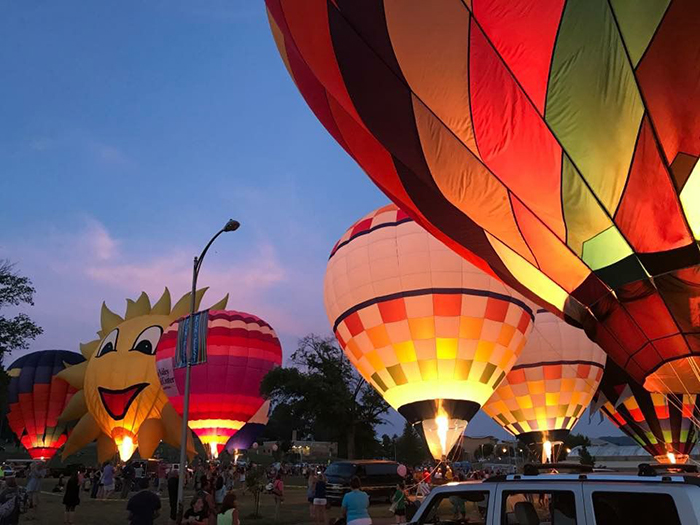 Kingsport Fun Fest; image courtesy of heraldcourier.com

Kingsport Attractions:

Bays Mountain Park - Facilities include the 3500 acre outdoor classroom, a 44 acre lake, and a nature center/museum. The center houses a planetarium with a 40 foot diameter dome. The park is nestled in the northeastern end of the Bays Mountain formation only a few miles from downtown Kingsport. Framed on all sides by mountain ridges, much of the park lies in a natural basin and is a protected haven for wildlife.

Boone Lake - Boone Reservoir features a swimming area above the dam and a boat ramp including a courtesy pier for safe, convenient boat launching and retrieval. Water skiing and fishing are popular pastimes at Boone. The reservoir is operated for a number of purposes, including power production, flood control, water supply, water quality, and aquatic ecology. Compared with similar reservoirs on tributaries of the Tennessee, Boone generally maintains more stable water levels through the summer season.

Bristol Motor Speedway

Warrior's Path State Park - Warriors' Path State Park was named for the park's proximity to the ancient war and trading path used by the Cherokee. Since that time, the park land has known a long history of travelers, and is still a pathway for modern-day outdoor enthusiasts. The 950-acre area was acquired from the Tennessee Valley Authority is 1952, to serve the people who live in or visit this section of Northeast Tennessee. It is situated on the shores of TVA's Patrick Henry Reservoir on the Holston River.

Watauga River - For rainbow and brown trout fly fishing in Tennessee, there's no better choice than the tailwaters of the Watauga River. About 20 miles long, it offers plenty of room for anglers of all kinds. The river has a robust rainbow and brown trout population, and the hatches are ideal for Blue Wing Olives, Sulphurs, Caddis, Scuds and Midges. Guided fishing trips are offered.


Kingsport Festivals:
Bristol Rhythm and Roots Reunion Festival - The festival features an eclectic lineup of country, bluegrass, gospel, old-time, roots, Celtic, rock n' roll and Cajun music to the streets, pleasing even the pickiest ears.

Blue Plum Festival - The Blue Plum Festival is a free, outdoor, downtown art and music festival.

Native American Festival - Tennessee Powwow

Covered Bridge Festival - The Doe River Covered Bridge in Elizabethton spans 134 feet across Doe River. The 124-year-old white-painted bridge stands as this picturesque city's main attraction.

Kingsport's Fun Fest - Twelve new events join the fun this year: the Blue Lizard/Foot Rx Crazy Mile; Family Movie Night; Glass Fest; Up to Par "Glowball" Night Golf Tournament; Hands On With Zig; Lagers, Ales and Food; Fun Fest Giant Screen Movie; Page to Stage Playwright Festival; Tri-State Singles Inc. Singles Dance; Xtreme Showdown skateboard and BMX bike exhibit; a CareerBuilder.com exhibit; and the WCQR Christian Concert featuring Chris Rice.

Spring Nature Festival - Held annually at Warriors Path State Park.

Sycamore Shoals Celtic Festival - The festival began in Jonesborough in 1996 and moved to Sycamore Shoals in 2000 where it could be held for two days rather than one. We treasure our heritage in the Appalachian Mountains and those who claim Celtic ancestry yearn to know more. It is the desire of the Sycamore Shoals Celtic Festival to share living, belonging and life with all kindred Celtic spirits through food, fun and frolic.