LaFollette, Tennessee

LaFollette, Tennessee, population 7,926, is located in Campbell County, TN., 25.1 miles from Oak Ridge, TN and 25.8 miles from Knoxville, TN.

The city is situated in Powell Valley, where the Appalachian Ridge-and-Valley province gives way to the Cumberland Plateau region.
The closest airport is McGhee Tyson Airport (TYS).


LaFollette Hotels >>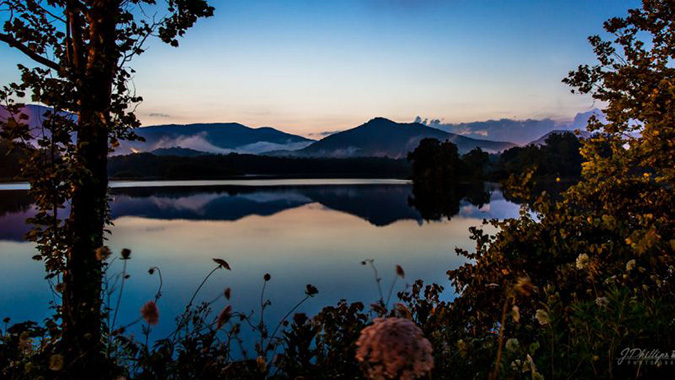 Cove Lake State Park; image courtesy of Cove Lake State Park

LaFollette Attractions:

Cove Lake State Park - Cove Lake State Park's 673 acres are situated in a beautiful mountain valley setting on the eastern edge of the Cumberland Mountains. There are scenic nature trails and bike trails leading through the open grasslands and woodlands. In the winter, several hundred Canada Geese make this lakeshore their feeding ground. Nearby is the Devil's Race Track whose steep pinnacle rock affords a panoramic view.

Civil War Sites Tour - The Civil War Sites Tour covers significant Knoxville Civil War sites. Includes the Bleak House, Second Presbyterian Church, Crescent Bend, Cherokee Heights, West Wing of Union Lines, Pontoon Bridge Site, Fort Hill, Mabry-Hazen House, Confederate Cemetery, Forts Dickerson and Stanley, General Burnside Headquarters, Battery Wiltsie, Immaculate Conception Church, Third Creek Valley, National Cemetery, Fort Sanders, and UDC Monument.

American Museum of Science & Energy opened in 1949 in an old wartime cafeteria. It was originally named the American Museum of Atomic Energy. Its guided tours took visitors through the peaceful uses of atomic energy. The present facility, opened in 1975, continues to provide the general public with energy information. The name of the museum was changed to the American Museum of Science and Energy in 1978. Live demonstrations, videos and other programs are scheduled for the general public daily.

Beck Cultural Exchange Center - The Beck Center researches, collects, preserves. and exhibits African American achievements and culture and has the largest African American membership organization in East TN. Since its opening in 1975, the Center has reached more than a half million people from local residents to individuals from all over the world. This has been achieved through cultural exhibits and resource materials including: books, journals, newspapers, scrapbooks, audio recording and other memorabilia. The Center is located within walking distance of the famed Alex Haley statue.

Big South Fork Railway - Sit back and enjoy the breathtaking scenery of the Big South Fork National River and Recreation Area while the Big South Fork Railway train makes its way through deep gorges and hugs steep cliff lines to take you back into a bygone era of logging and coal mining. Located approximately 45 minutes from Clinton.

Blount Mansion - Built between 1792 and 1830, the oldest section of Blount Mansion served as the executive residence for William Blount, Governor of the Southwest Territory. A complete departure from other early Knoxville dwellings, frontiersmen and settlers referred to this gracious frame house as "the Blount Mansion." The Governor's office, located behind the Mansion, served as the capitol of the Southwest Territory from 1792-1796 and was the site where the Tennessee State Constitution was drafted.

Civil War Sites Tour - Prepared by the Knoxville Civil War Roundtable. The Civil War Sites Tour covers significant Knoxville Civil War sites. Includes the Bleak House, Second Presbyterian Church, Crescent Bend, Cherokee Heights, West Wing of Union Lines, Pontoon Bridge Site, Fort Hill, Mabry-Hazen House, Confederate Cemetery, Forts Dickerson and Stanley, General Burnside Headquarters, Battery Wiltsie, Immaculate Conception Church, Third Creek Valley, National Cemetery, Fort Sanders, and UDC Monument.

Confederate Memorial Hall - Bleak House - Confederate Memorial Hall, originally named "Bleak House," has a rich and interesting past. Bleak House, an antebellum mansion of fifteen spacious rooms and wide halls, stands well back on an eminence among lovely trees and elaborately landscaped grounds. The property fronts 250 feet on Kinston Pike and extends 900 feet in terraced gardens down to Fort Loudon Lake (Tennessee River). The house was built for Robert Houston Armstrong and Louisa Franklin as a wedding gift. Louisa's father, Major L. D. Franklin, built the house; Robert's father, Drury Armstrong of Crescent Bend, donated the land. The young couple named their stately home, "Bleak House," for Charles Dickens' then currently popular novel of that name. The property has been listed on the National Register of Historic Places since 1984.

East Tennessee History Center - The historic building which is now officially known as the East Tennessee Historical Center was built in 1874 as Knoxville's first United States Custom House and Post Office. The architect of the original building was Alfred Bult Mullett (1834-1890), at that time the chief architect of the United States government. Of neoclassical Italianate design, the Custom House served as Knoxville's federal building until 1933, housing the federal court, excise offices, and post office. The former federal courtroom on the third floor features notable neoclassical decoration. From 1936 to 1976, the building served as one of the main Knoxville offices of the Tennessee Valley Authority (TVA). In 1973, the Custom House was among the first structures in Knoxville named to the National Register of Historic Places. In 1977, the Custom House was awarded to the public library to be developed into a center for historical research and was significantly restored and renovated by Knox County in 1980 and 1992.

Emporium Center for Arts & Culture - The Arts & Culture Alliance of Greater Knoxville serves and supports a diverse community of artists, arts organizations, and cultural institutions by assuring their creative, financial, and operational well being. The Arts & Culture Alliance provides leadership and advocacy that establishes and maintains the success of the arts and cultural environment of greater Knoxville, as well as providing for a strong climate for cultural and economic interaction between the arts and the community as a whole.

Ewing Gallery of Art and Architecture - The Ewing Gallery of Art and Architecture is named in honor of C. Kermit "Buck" Ewing who initiated the art curriculum at the University of Tenneessee, Knoxville in 1948. Its permanent collection consists of approximately 3000 objects: General contemporary in all media; Asian, Graphic Design/Illustration, Architectural Drawings/Photographs.

Farragut Folklife Museum - The Farragut Folklife Museum is a treasure chest of photographs and artifacts which tell a story of the history of the Farragut and Concord communities. One of the highlights of the Museum is the Admiral David Glasgow Farragut Collection. Admiral Farragut, the first commissioned Admiral of the United States Navy and perhaps best known for his statement, "Damn the torpedoes, full speed ahead," was born in this area on July 5, 1801. This nationally sought after collection houses artifacts such as Farragut's personal china, uniform ornamentation, family photographs, manuscripts, letters of interest and a large collection of scrimshaw. The Museum also exhibits objects of memorabilia, history of schools, churches and community, railroad artifacts and changing exhibits of interest to the community.

Frank H. McClung Museum - is a general museum with collections in anthropology, archaeology, decorative arts, medicine, local history, and natural history. The exhibits document ways of life, cultural trends, and technologies from prehistoric times to the present day, and showcase much of Tennessee's past -- its geology, history, art, and culture. The McClung Museum is a special place -- a place of discovery, a place to learn about the world around us.

Gay Street - Gay Street runs the heart of the city's downtown area. Since the 1790s, The street contains Knoxville's largest office buildings and oldest commercial structures. Several buildings on Gay Street have been listed on the National Register of Historic Places, including the historic Tennessee Theatre, the historic Bijou Theatre, and others. A number of excellent restaurants line the street as well as shops.

Great Smoky Mountains National Park - The park is located in the Blue Ridge Mountains, part of the southern Appalachians. It straddles the Tennessee-North Carolina border for 70 miles. The Cherokee people called this area Shacomage, or "Place of Blue Smoke." The bluish mist, which clings to the mountainsides and fills the valleys, gives the park its name and remains its most distinctive feature. The park is 520,976 acres.

Green McAdoo Cultural Center - The Center is the site of Green McAdoo School which gained national recognition in 1956 when 12 young people now known as the Clinton 12 walked into history and changed the world. Green McAdoo depicts the history of desegration in Clinton, Tennessee. Racial discrimination and violence brought about the arrival of the national guard and martial law. The center also portrays how a community came together to overcome the obstacles created by discrimination.

Ijams Nature Center - Ijams Nature Center is a city park and community nature center. In its eighty plus acres, foot trails wind across streams, meadows, fern banks, and past bluffs overlooking Fort Loudon Lake. The abundant variety of wildflowers, grasses, and native trees provides cover for the animal population which includes turtles, raccoons, and muskrats among others. Ijams is also a bird sanctuary. Over 40 species have nested on the property, with many others visiting.

Ivan Racheff Park and Gardens - Botanical Gardens. Three acres of seasonal plantings. Mon-Fri. 10 am-4 pm. Ivan Racheff purchased the Knoxville Iron works in the early forties and dreamed of a garden growing in place of the rubbish and garbage that was on site. Through the years his garden grew and in 1970 was given to the Tennessee Federation of Garden Clubs to maintain.

James White's Fort - James White's Fort was built in 1786 as the first pioneer structure of what is today Knoxville. The reconstructed fort is furnished with original artifacts and creates an accurate picture of everyday life on the frontier. The fort is open Monday-Friday 10 a.m.-4 p.m. (January and February), and Monday-Saturday 9:30 a.m.-4:30 p.m. (March-December). Admission is $5 for Adults and $2 for Children ages 5-12. Free parking for cars and buses is available adjacent to the grounds.

John Sevier Grave and Monument - John Sevier was a founding father of the State of Tennessee and the state's first governor in 1796. Sevier is buried on the lawn of the Old Knoxville Courthouse at 300 Main Ave Knoxville, TN 37902. This is his grave monument. John Sevier's wife, Bonny Kate, is also buried on the courthouse lawn.

Knoxville Museum of Art - Founded in 1961 as the Dulin Gallery of Art, the Knoxville Museum of Art moved into its current facility in World's Fair Park on March 25, 1990. Designed by noted museum architect Edward Larrabee Barnes, this 53,000 square foot concrete and Tennessee pink marble building features five galleries, the Great Hall, auditorium, Museum Shop, and various gardens and terraces. KMA received accreditation from the American Association of Museums in 1996.

Knoxville Walking Tours - Family feuds and wanted outlaws. You'll relive the days when Knoxville was the wild west and Gay Street was the OK Corral. Step back over two centuries and visit Knoxville's founders as you listen to the stories of the settlement of White's Fort and establishment of the capitol of the Southwest Territory at the headwaters of the Tennessee. Brave souls who enjoy a chill can join us for a trip into Knoxville's shadow side. The city's history of blood-stained streets echoing with gunfire is full of restless spirits. Visit their haunts and hear local legends of ghostly apparitions. Literary Heritage - Home of Cormac McCarthy, Nikki Giovanni, James Agee, and more. You'll visit the scenes that inspired them and walk in the footsteps of their characters.

Mabry-Hazen House - The Mabry-Hazen House Museum, listed on the National Register of Historic Places, is located on five acres atop Mabry Hill and includes the 4-acre Civil War Bethel Cemetery. This stately, elegant home of the Victorian and Civil War periods showcases one of the largest collections of original artifacts including, china, silver, crystal, and antique furnishings. Built in 1858 and housing three generations of the same family from 1858-1987, the Mabry-Hazen House served as headquarters for both the Union and Confederate troops during the civil war.

Main Street - Main Street in downtown Knoxville showcases a number of beautiful structures, several of which are listed on the National Register of Historic Places. Many trees lend elegance to the street. Among the structures are the City-County Building, Old Knoxville Courthouse, Howard H. Baker, Jr. Federal Courthouse, Tennessee Supreme Court, First Baptist Church, and the Medical Arts Building.

Marble Springs Historic Site - The original home of Gov. John Sevier, a loom house, tavern, smokehouse and half-cantilever barn are used to educate the public about the life and times of Gov. John Sevier.

Market Square - Market Square is one of Knoxville's oldest districts. Established in 1853 it soon became a busy place where people could shop, work, play, eat, drink, and live. The Square has always provided a means for local farmers to sell their produce. Today, it thrives as an upscale market place. The Square is a popular venue for special events.

McClung Museum of Natural History and Culture - The McClung Museum is a general museum with collections in anthropology, archaeology, decorative arts, medicine, local history, and natural history. The exhibits document ways of life, cultural trends, and technologies from prehistoric times to the present day, and showcase much of Tennessee's past -- its geology, history, art, and culture.

Museum of Appalachia - The Museum of Appalachia portrays an authentic mountain farm/village with 36 historic log structures, exhibit buildings filled with thousands of authentic Appalachian artifacts, gardens surrounded by split rail fences, and farm animals in a picturesque setting.

Oak Ridge National Laboratory - ORNL is a multiprogram science and technology laboratory managed for the U.S. Department of Energy by UT-Battelle, LLC. Scientists and engineers at ORNL conduct basic and applied research and development to create scientific knowledge and technological solutions that strengthen the nation's leadership in key areas of science; increase the availability of clean, abundant energy; restore and protect the environment; and contribute to national security.

Secret City Scenic Excursion Train - Turn the clock back to yesteryear and return to the heyday of passenger railroading with the Southern Appalachia Railway Museum's Secret City Scenic Excursion Train. Trains depart from the Heritage Center (formerly K-25) near Oak Ridge, Tennessee, an historic Department of Energy facility where research and development plunged the United States into the Atomic Age. The train winds along Poplar Creek and Highway 327 in the beautiful hills and valleys of East Tennessee. Additional route and facility history is available, as are views of a typical trip. Each round trip travels approximately 14 miles and lasts about one hour. Trains are pulled by 1950's vintage Alco diesel locomotives. Seating is in an air-conditioned coach and a dining car, both restored from the 1940's era of passenger railroading. An open-air concession car has souvenirs and snacks for sale.

Star of Knoxville - an authentic paddlewheeler with a capacity 325 passengers. The main deck seats 144 passengers and is fully enclosed, air conditioned, and heated for year-round comfort. The vessel is equipped with two (2) bars, a dance floor, band stage, and is exquisitely decorated for the most elegant dinner and entertainment available. If you don't feel like having the black-tie event, the atmosphere is functional as a jeans and shorts type of place for the family reunions and football parties. The Tennessee River is one of the most beautiful rivers in the east. While cruising, you will enjoy one of the most breathtaking views in Knoxville. Not only will you see some of the history of the river, you will most certainly be relaxed by the river's beauty.

Sunsphere - The Sunsphere was constructed for the 1982 World's Fair. Several floors are now used by businesses. The 4th level of the Sunsphere houses an Observation Deck which offers a 360-degree view of World's Fair Park, downtown Knoxville, the Tennessee River, The University of Tennessee, and the Smoky Mountains. There is no admission charge to visit the Observation Deck and access is limited to the double elevators facing the lake at the base of the Sunsphere and at the Convention Center level.

Tennessee Woman Suffrage Memorial - The Woman Suffrage Memorial by sculptor Alan LeQuire is located at Market Square in downtown Knoxville. The Suffrage Coalition was founded to create a lasting memorial to the suffragists of Tennessee. The suffragist's efforts focused a nation as the last campaign was fought successfully to change the constitution. The Suffrage Coalition has erected a life-size, bronze statue featuring three Tennessee suffragists: Lizzie Crozier French of Knoxville, Anne Dallas Dudley of Nashville, and Elizabeth Avery Meriwether of Memphis.

The Hiker - The Hiker is a statue commemorating the American soldiers who fought in the Spanish–American War, the Boxer Rebellion and the Philippine–American War. It was created by Theo Alice Ruggles Kitson. The first version of it was made for the University of Minnesota in 1906. At least 50 copies were made and were erected throughout the United States.

Three Rivers Rambler - The Three Rivers Rambler (3RR) is a tourist train operation located in the heart of Knoxville. Since the year 2000, the 3RR has provided memorable train rides from downtown Knoxville to the start of the Tennessee River for thousands of passengers of all ages.

Volunteer Landing - Volunteer Landing sits on the Tennessee River in downtown Knoxville. Visitors to the Park can enjoy fishing, biking, and other water sports and activities while here. Play fountains offer several interactive geysers for splashing and getting wet. There are three waterfalls for scenic beauty, picnic tables, a playground, a marina, and a restaurant. There are also several historical features at the landing. During UT home football games, the Vol Navy lines the River along Volunteer Landing to create a sea of orange full of fun and excitement to cheer on the home team.

Volunteer Landing Main Pavilion: The Volunteer Spirit - The term Tennessee "Volunteers" refers to a long-standing history and reputation of the state's residents to offer themselves for a greater good. In one early example of this "Volunteerism," the Battle of Kings Mountain in 1780, so many East Tennesseans volunteered to fight with John Sevier that straws had to be drawn to see who would have to return home. Located literally at the center of the riverfront pathway at the Volunteer Landing Central Pavilion, a sculptural piece symbolizing the eternal nature of volunteerism was commissioned in stone.

Volunteer Princess Cruises - Climb aboard a luxury yacht for a public cruise or private event along Knoxville, Tennessee's beautiful riverfront.

World's Fair Park - The park offers several acres of lawn, waterfalls, and streams. It is the site for festivals, meetings, performances, conferences, and a peaceful environment for relaxation. Water features include interactive fountains and a one-story-high geyser. A performance lawn, larger than two football fields, provides a natural amphitheater-like setting perfect for concerts, festivals, parties and other special events.

W.P. Toms Memorial Gardens - This terraced 3-acre formal garden w/roses, features thousands of blooming flowers, and 5 fountains overlooking the Tennessee River. More than 20,000 tulips bloom each spring. The gardens embrace the Amstrong-Lockett House.

Zoo Knoxville - The Knoxville Zoo has been rated as one of the best zoos in America. It is open year round and offers special programs such as Bedtime with the Beasts. Bedtime with the Beasts is where fun and learning come together. The Bedtime with the Beasts program is offered to any organized group of 15 to 30 people ages six and up. Enjoy private tours, activities, and animal encounters. Bring your sleeping bag and spend the night at the Knoxville Zoo! It happens March through November for $30 per person.


Knoxville Festivals:
Cherokee Heritage Day - Features a reenactment of the signing of the "Treaty of the Holston" between the Cherokee Nation and Governor William Blount, representative for the United States Government. Listen to the discussions and debate of July, 1791 by costumed interpretator's that led up to signing of this treaty and learn how this event shaped the beginning of Knoxville.

Christmas in the City - Celebrate the holidays in grand fashion. With special events occurring almost daily there is something for everyone who wishes to join in the community spirit of Christmas in Knoxville. Christmas in the City events include Christmas Candlelight Tours of Knoxville's 18th century homes, a presentation of the Nutcracker by the Appalachian Ballet, a traditional Christmas Eve prelude, and candlelight communion services.

Dogwood Arts Festival - Established in 1955, the Dogwood Arts Festival has become one of our nation's most celebrated events. The festival is one of the largest and finest annual festivals in America and has been termed "The Best 17 Days of Spring in America" by the Southeast Tourism Society. The Dogwood Arts Festival manifests the very best of the nature and the people of East Tennessee.

Earthfest - EarthFest is a waste-free event. Events include live bands, exhibits teaching adults and children about recycling, composting, alternative fuel vehicles (AFVs), green power, and more. EarthFest is a FREE, "zero-waste" event with food, fun and entertainment for the whole family, including your pets.

Fantasy of Trees - Fantasy of Trees is an annual holiday fundraiser of the East Tennessee Children's Hospital. The event features many beautifully decorated trees, children's events, holiday displays, and contests. It is a wonderland of holiday decorations, lights, and shopping opportunities. The Fantasy of Trees is designed, created and staffed by thousands of volunteers who give more than 170,000 hours annually to make the Fantasy of Trees the premier holiday event in East Tennessee.

Festival on the Fourth - Held at the World's Fair Park, Festival on the Fourth offers a wide variety of family fun, including entertainment, activities, and treats. Festival on the Fourth activities begin at 2 p.m. with a Salute to Our Troops. Bluegrass bands begin entertaining at 4:15 p.m. The Knoxville Symphony Orchestra and the Knoxville Symphony Festival Choir takes to the main stage at 8:00 p.m. Fireworks begin at 9:35 p.m. Food and beverages are available throughout the park.

Foothills Craft Guild Fall Show - A fine crafts marketplace features the work of over 120 well-known craft artists from East and Middle Tennessee. Held in the historic Jacob Building with musical performances and craft demonstrations: wood-turning, clay sculpture, loom weaving, cornshuckery, printmaking, metal sculpture, and more. This event showcases the high-quality, handmade crafts of over 140 juried Guild members and several invited guest artists.

Gatlinburg Craftsmen's Fair - Homespun necessities of yesteryear are turned into cherished treasures by over 150 of the finest craftspeople from all over the U.S. These artisans are gifted in quilting, wood carving, pottery, broom and dulcimer making, candle dipping, stained glass, metal work, basket weaving, furniture making, calligraphy and much more. A musical background complements the climate of creativity at the Fair as melodies strummed on dulcimer, fiddle, banjo and other traditional instruments fill the air.

Grainger County Tomato Festival - The Grainger County Tomato Festival was organized in 1992 to promote Grainger County tomatoes. The festival promotes Grainger County agricultural products, specifically the Grainger County Tomato as well as many local artists and craftsmen in the area. The festival offers a number of special events, making it one of the largest free festivals in East Tennessee.

Greekfest - Greekfest is an annual festival sponsored by Saint George Greek Orthodox Church. In the Greek tradition, members of the 250-family church make and serve exquisite 'old country' dishes. Greekfest offers fabulous food, delectable desserts, live Greek music and folk dancing, and shopping/imported gifts from Greece. The festival is held annually in October for two and a half days.

Hola Festival - The Hola Festival is a day-long celebration of diversity and a cultural salute to the East Tennessee community. The festival, organized by HoLa Hora Latina, is part of the local celebration of Hispanic Heritage Month. It is an invitation to the general public to learn and enjoy the best of our music, food, arts, crafts and more. The Hola Festival features Latino Countries Exhibits and the acclaimed Parade of Nations. The festival is a family event with free admission.

Hummingbird Festival - Learn all about ruby-throated hummingbirds. Learn more about the fascinating lives of Ruby-throated Hummingbirds and see them up-close at the banding table. Featured will be renowned speakers on nature topics, live animal demonstrations, guided nature walks and vendors selling food and drinks, locally made arts and crafts, bird feeders and supplies, garden items, and a "Bargain Barn" selling gently used books and other merchandise with nature-related themes.

Ijams Symphony in the Park - This benefit for Ijams Nature Center features the Knoxville Symphony Orchestra directed by Aram Demirjian, along with special musical and visual artists. Proceeds from this event, which is Ijams' largest annual fundraiser, help provide outstanding environmental education programs and engaging outdoor experiences as well as maintain this 315-acre wildlife sanctuary. For more than three decades, this elegant and enchanting outdoor event has been a highlight of Knoxville's fall social calendar.

International Festival - Children's Museum of Oak Ridge hosts the popular International Festival annually. Experience culture, food, and entertainment from around the world. Two dozen countries are represented at the International Bazaar. Musicians and dancers thrill the crowd with traditional singing, dancing, instrumentals, and colorful costumes. Craft demonstrators add even more flavor to the event.

John Sevier Days Living History Weekend - Marble Springs Historic Site hosts a weekend of Living History in celebration of the first governor of Tennessee. You can expect to enjoy 18th century demonstrations such as open-hearth cooking; spinning and weaving, blacksmithing, weapons demonstrations, which will showcase tomahawks and period-appropriate firearms; 18th century style militia drills; and a reenactment of the Battle of Kings Mountain. Food, drinks, and special treats are available.

July 4th Celebration and Anvil Shoot - The Museum of Appalachia's July 4th Celebration & Anvil Shoot recreates an old-fashioned Independence Day with the ever-dramatic anvil shoot, authentic old-time music, patriotic ceremonies, demonstrations of pioneer skills, and summertime picnic fare. The anvil shoot is always the highlight of the Museum's July 4th festivities. The earth literally shakes, and the deafening boom, it is said, can be heard as far as 15 miles away.

KARM Dragon Boat Festival - This festival attracts thousands of people to the Cove at Concord Park for high intensity boat races, music, cultural performances, children's activities, and fantastic food. Over 62 teams compete in racing 41-foot Hong Kong style boats across the water on Loudon Lake at the Cove. Their challenge goal is to raise money to support Knox Area Rescue Ministries.

Knox Asian Festival - The festival begins with a parade following by meditation chanting, dancing, instrumental performances, and more dancing. Culture songs, a kimono show, and another parade follow. Food vendors serve sushi, Malaysian food, Japanese, vegan, Philippines, Taiwanese, Indian, Laos, Vietnam, Japanese, Chinese, Thailand. Performing and martial arts. Each participating Asian country showcases the best of its rich traditions, crafts, arts, and textiles. Children's Activities help to introduce children of all ages and ethnic backgrounds to Asian cultures and history. The festival is held annually in August.

Knoxville Brewfest - A craft beer tasting festival held at the Southern Railway Terminal in downtown Knoxville. Food and non-alcoholic beverages are also available. Features live entertainment.

Knoxville Chocolatefest - Chocolatefest Knoxville - Chocolatefest is an annual event to benefit Knoxville's Ronald McDonald House - a home away from home for families with sick children being treated in area hospitals. It is held in February every year at the Knoxville Convention Center, 701 Henley Street in Downtown Knoxville.

Kuumba Festival - People from the U.S. and Africa come together to demonstrate the shared heritage of the African, African American and African Appalachian communities in diaspora and to show how this heritage is an integral part of the culture of this region. The Kuumba Festival ("kuumba" means creativity in Swahili) showcases visual arts, folk arts, dance, theater, music, storytelling, games and foods.

Nativity Pageant of Knoxville - The Nativity Pageant, a professionally directed pantomime drama, combines a cast of over 90, moving narration, realistic sets, authentic costumes, and live animals to create a beautiful and powerful presentation of the Christmas story. Music at the Nativity Pageant is provided by a 200 voice choir, accompanied by a 20-member orchestra. This 3 day event is held at the Knoxville Civic Coliseum. Admission is free.

Ramsey House Country Market - The Country Market features some of the region's finest antiques, crafts, food and music. Featured are dried flowers, folk art and traditional crafts, antiques, collectibles, used books, plants, heirloom seeds, herbs, garden ornaments, homemade gourmet foods, historical demonstrators, House and Heritage Garden Tours, silent auction, live auction, door prizes, and carriage rides. Entertainment includes Celtic, traditional, bluegrass, gospel, Appalachian ballads, clogging and storytelling.

Rossini Festival - Knoxville Opera's Rossini Festival brings a taste of Europe to East TN and celebrates the color, fun and excitement of opera and Italian culture. The festival combines two opera productions, art exhibitions, wine tastings, and a wide variety of other community events with a vibrant Italian Street Fair in which Knoxville's Gay Street is transformed from a busy downtown thoroughfare to a festive European festival with six stages featuring a range of entertainment options, an upscale Artisan's Market, the smells and tastes of authentic Mediterranean foods and beverages, and a special children's area with entertainment, fun and games.

Shakespeare on the Square - Shakespeare on the Square is an entertaining evening of the various writings of the Bard, presented during the summer in Market Square. An old blanket or lawn chair is all you need to view the free performances under the stars. Donations of $10.00 are always welcome.

Smoky Mountain Winterfest - Smoky Mountain Winterfest is a three-month long festival held in the cities of Gatlinburg, Pigeon Forge, and Sevierville. The festival begins in November and runs through February each year. Magnificent parades, craft shows, sleighrides, trolley tours, Christmas on Ice at Ober Gatlinburg, and many other events make this holiday season one to remember for a lifetime.

Statehood Day - Statehood Day is a celebration of the pioneers who settled and transformed the Southwest Territory into the State of Tennessee. This event is held in June at Blount Mansion in downtown Knoxville. This annual event features period crafts and skills demonstrations as well as 18th century tavern food.

Symphony in the Park - Symphony in the Park is Ijams Nature Center's largest fundraiser of the year and the nature center's longest running special event. The Knoxville Chamber Orchestra performs in the twilight of a summer evening, against the backdrop of natural beauty at Ijams as attendees dine on elegant gourmet fare set at a table under the stars. All proceeds benefited Ijams' quality environmental education programs, 275-acre wildlife sanctuary and care of the non-releasable animals.

Tennessee Valley Fair - The Tennessee Valley Fair is fun for everyone! The fair has rides, children's rides, rodeos, livestock events, tractor pulls, demolition derby, concerts, beauty contests, performing arts shows, contests of many types, and competitive exhibits. Daily entertainment includes pig races, hands-on science exhibits, stilt walkers, comedians, karoake, live gospel music, and live broadcasting by WIVK. Daily fireworks are a favorite of all fair goers.

Tulip Time at Crescent Bend Festival - More than 30,000 tulips are in bloom during this annual springtime event at Crescent Bend. As an official activity of the Dogwood Arts Festival, the Historic House Museums of Knoxville conduct two 3-hour bus tours. The plethora of Pink tulips make for the perfect setting for the feature event called "Blooms for the Cure," a fundraiser to benefit the Knoxville Affiliate of Susan G. Komen for the Cure in their continuing efforts to raise funds for breast cancer research and awareness education.