Dandridge, Tennessee


Dandridge, Tennessee, with a population of 2,078, is located in Jefferson County, TN. 28.6 miles from Knoxville, TN, and at the outskirts of Great Smoky Mountains National Park.

The closest airport to Dandridge is McGhee Tyson Airport (TYS).

Dandridge was established in 1783.


Dandridge Hotels >>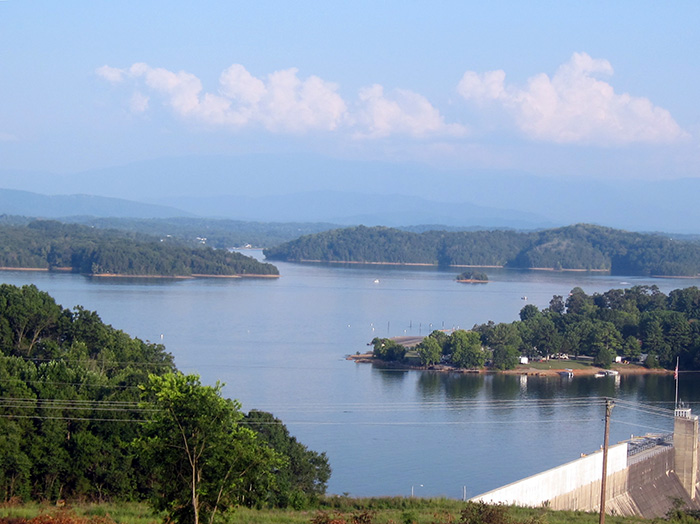 Douglas Lake; image by Jeaneane Payne
Dandridge Attractions:

Douglas Dam - Douglas Dam is located among the rolling uplands of the Great Valley of east Tennessee. Set against the backdrop of the lush, green Smoky Mountain foothills, Douglas attracts two million recreation visitors a year. Picnicking, camping, boating, and fishing are all popular activities at the reservoir.

Historic Dandridge - Features century-old homes, inns and taverns in a quaint town named in honor of America's first "First Lady." Founded in 1793, Dandridge is the 2nd oldest town in Tennessee and the only town in the nation named in honor of Martha Dandridge Washington, First Lady of our first President, George Washington. For history buffs and architectural enthusiasts, a walk around the delightful town of Dandridge is a must. The county seat of Jefferson County, Dandridge is the location of the county's courthouse which was built in 1845 and is still in use today.

Dandridge Historical Museum at the Jefferson County Courthouse - Display cases house relics and artifacts from Jefferson County including Civil War and World War pieces. The most prominent item is the Marriage Bond of famed frontiersman Davy Crockett and his wife, Polly Finley. The courthouse was built in 1845 and is one of the oldest courthouses that is still in use today.

Zoo Knoxville has been rated as one of the best zoos in America. It is open year round and offers special programs such as Bedtime with the Beasts. Bedtime with the Beasts is where fun and learning come together. The Bedtime with the Beasts program is offered to any organized group of 15 to 30 people ages six and up. Enjoy private tours, activities, and animal encounters. Bring your sleeping bag and spend the night at the Knoxville Zoo! It happens March through November for $30 per person.

Star of Knoxville is an authentic paddlewheeler with a capacity 325 passengers. The main deck seats 144 passengers and is fully enclosed, air conditioned, and heated for year-round comfort. The vessel is equipped with two (2) bars, a dance floor, band stage, and is exquisitely decorated for the most elegant dinner and entertainment available. If you don't feel like having the black-tie event, the atmosphere is functional as a jeans and shorts type of place for the family reunions and football parties. The Tennessee River is one of the most beautiful rivers in the east. While cruising, you will enjoy one of the most breathtaking views in Knoxville. Not only will you see some of the history of the river, you will most certainly be relaxed by the river's beauty.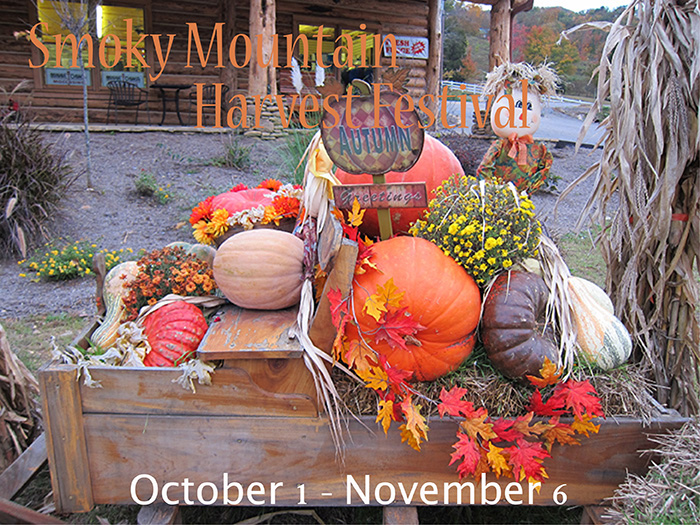 Dandridge Festivals:


Bluegrass & BBQ - Come hungry to the new Bluegrass & BBQ, Dollywood's free concert series featuring the biggest names in bluegrass music while you savor the country's tastiest barbeque. Together, Bluegrass & BBQ makes fall in the Great Smoky Mountains a finger-lickin', toe-tappin' good time!

Dollywood's National Music & Harvest Celebration - Four weeks of free Southern gospel concerts, visiting crafters, beautiful autumn decor and fantastic foods all add up to one thing — Dollywood's National Gospel & Harvest Celebration. Enjoy the splendor of fall in the Smoky Mountains with the sounds of Southern gospel music's biggest names.

Dollywood's Smoky Mountain Christmas - Dollywood's winter wonderland of more than 3 million holiday lights sets the stage for the premiere of Dollywood's Babes in Toyland, Dollywood's most elaborate stage production ever. Enjoy a family holiday like no other with heartwarming Christmas shows, holiday foods, and thrilling rides.

Dumplin' Valley Bluegrass Festival - Experience great bluegrass music in the foothills of the Great Smoky Mountains at the festival. Workshops, Arts & Crafts, and plenty of food vendors on site. Camping hook-ups are available.

Smoky Mountain Harvest Festival - A county wide festival, which includes cities of Gatlinburg, Sevierville, Pigeon Forge. Festival will include decorating contest, special events, local craft shows and much more. Held in October.

Smoky Mountain Winterfest - A county wide event, which includes cities of Gatlinburg, Sevierville, Pigeon Forge. Smoky Mountain Winterfest features millions of Christmas lights, parades, and lots of special events.